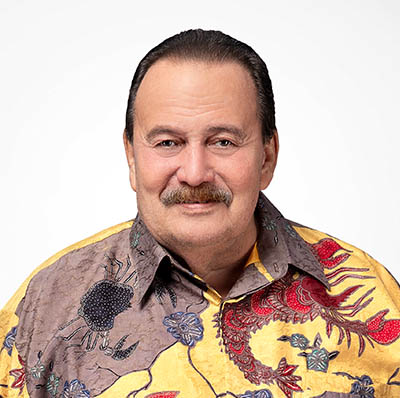 Haji Romo Nitiyudo Wachjo
President Commissioner
---
Indonesian citizen, 69 years old, was appointed as President Commissioner during the Extraordinary General Meeting of Shareholders on 2 September 2022.
He is the actual owner of the majority shares in one of the largest gold mines in Indonesia, PT Nusa Halmahera Minerals and PT Caraka Reksa Optima which is the majority shareholder of PT Petrosea Tbk. Currently, he also serves as President Director of PT Nusa Halmahera Minerals (since 2020 until now), Commissioner of PT Indotan Halmahera Bangkit (since 2019 until now), as well as Commissioner of PT Indotan Sumbawa Bangkit (since 2012 until now).
Previously, he served as Commissioner of PT Indotan Sumbawa Barat (2014-2018) and President Director of PT Ilthabi Bara Utama (2008-2012).
He has affiliated relations with Commissioner and other member of the Board of Directors.