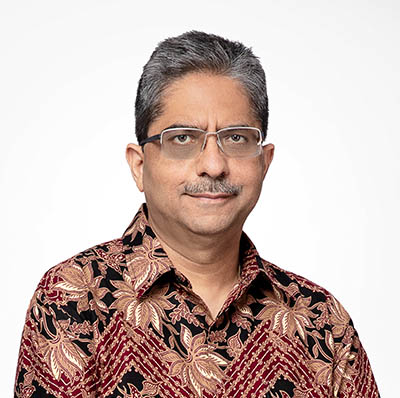 Pankaj Motilal
Asset Management Director
---
Indian citizen, 53 years old, was appointed as Director during the Extraordinary General Meeting of Shareholders on 2 September 2022.
Currently he also serves as Director/ Sr. Financial & Risk Advisor/PE Representative at PT Global Mining Consultants (Indotan Group), Jakarta (2020 until now).
He has a strong background and experience in operations / strategic business restructuring / M&A / fund raising / setting up systems and processes & controls. Before joining Petrosea he served as Sr Financial & Risk Advisor with PT Global Mining Consultants, Jakarta, Indonesia (2020-2022), served as President Finance / CFO Group Manufacturing, Epic Group, Hongkong (2017-2019), Group CFO & CEO (2015-2017) Sunflag Group, Kenya, CEO (2009-2015), CFO (January 2009-October 2009) of Africa Apparels EPZ Ltd, Sunflag Group, Nairobi, Kenya, Finance Director (2007-2008), Finance Controller (2001-2005) and Accounts Manager (1995-2001) at PT Lotus Indah Textile Industries, Tolaram Group, Surabaya, Indonesia, Senior Finance Manager of Coca Cola, India (HCCPL), Karnataka Bottling/S&D Operations, India (2006-2007) as well as Senior Officer Accounts in Essar Gujarat Limited (Property Division), Mumbai, India (1993-1995).
He earned his Chartered Accountant from the Institute of Chartered Accountants, India in 1993, Cost Accountant from the Institute of Costs & Works Accountant, India in 1992 and Bachelor of Com. (Hons.) from M. Sukhadia University, Udaipur, India in 1989.
He has affiliated relations with other members of the Board of Directors, members of the Board of Commissioners, as well as the main and controlling shareholders, both directly or indirectly.