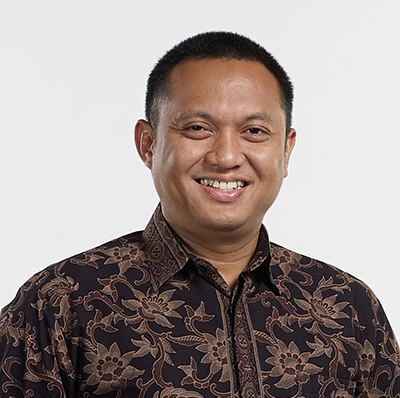 Dicky Syahbandinata, S.E., M.E.
Member
---
Indonesian citizen, 43 years old, was appointed as a member of the Audit, Risk & Compliance Committee based on the Circular Resolution in Lieu of the Meeting of the Board of Commissioners of Petrosea on 1 September 2023.
Currently, he also serves as Director at PT Nusa Halmahera Minerals (June 2023 until now).
Previously, he held several positions at PT Bank Pembangunan Daerah Jawa Barat dan Banten Tbk, including Senior Vice President, Corporate Banking (2022-April 2023), Senior Vice President, Corporate & Commercial Banking (2017-2022), CEO Regional 2 (DKI, Sumatera) (2016), CEO Regional 5 (Surabaya, Kalimantan, Sulawesi, Denpasar) (2016), Branch Manager – Jakarta (2014), Branch Manager – Indramayu (2014), Branch Manager – Palembang (2011-2013) and Group Head of Investor Relations – Corporate Secretary Division (2010-2011) as well as several other positions (2002-2010).
He also served as Budgetary Control at PT Indosat Tbk (2001) as well as Finance at Karya Kita Group, PT Grafindo Media Pratama (2001).
He earned his Master of Applied Economics from the University of Padjajaran. He also graduated from Sekolah Staf & Pimpinan Bank (SESPIBANK), LPPI.