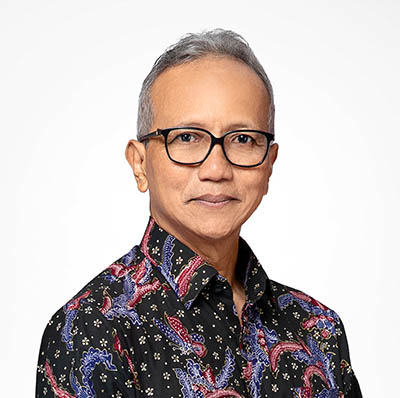 Mohammad Edi Isdwiarto
Member
---
Indonesian citizen, 60 years old, was appointed as Member of the Nomination & Remuneration Committee based on the Circular Resolution of the Board of Commissioners in Lieu of the Meeting of the Board of Commissioners of Petrosea in September 2022.
Previously, he served as Human Capital Director at PT Pegadaian Persero (2017-2021), and held several key positions at Coca-Cola Amatil Indonesia as Marketing Director (2015-2017), Human Resources Director (2012-2015), Region Director – West Island Region (2010-2012), Marketing Director (2008-2012), Operation Director – Java Bali Region (2005-2008), General Manager – Central Java Operation (2004-2005), General Sales & Marketing Manager – Southern Sumatra Operation (2000-2001) and National Learning & Development Manager – Sales & Marketing (1997-2000).
He also served as Head of State 1 – Sumatera (2002-2004) and Head of Region Key Account – State 2 Jabotabek (2001-2002) at PT Nestlé Indonesia, Group Brand Manager (1995-1997), National Key Account (1995) and Brand Manager (1994-1995) at PT Prodenta Indonesia, as well as Club Manager at World Trade Center Surabaya (1990-1992) and Junior Brand Manager at PT Multi Bintang Indonesia (1989-1990).
He earned his Bachelor's Degree in Civil Engineering from the University of Gajah Mada, Yogyakarta in 1998 and Magister Management in Finance and Banking from the University of Gajah Mada, Yogyakarta in 1994.