We are a multi-disciplinary contract mining, engineering, procurement & construction and oil & gas services company that is fully committed to prioritize the aspects of ESG as a continuation of the Company's sustainability strategy.
With a track record of achievement for over 51 years, we offer a competitive advantage through our ability to provide complete pit-to-port mining solutions, integrated engineering, procurement and construction capabilities as well as logistic support, whilst demonstrating absolute commitment to safety, health & environment, quality management and business integrity.
In 2019, Petrosea was selected by the World Economic Forum as the only mining company and the only Indonesian owned company to join the Global Lighthouse Network due to our success in implementing Industry 4.0 technologies to drive the Company's financial and operational performance.
As a lighthouse company, Petrosea now serves as a guide for other companies to overcome challenges in applying Industry 4.0 technologies, such as artificial intelligence and big data analytics.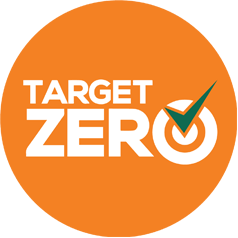 Petrosea is strongly committed to establish Safety, Health & Environment as a culture which is embedded within every element of the Company in order to achieve Target Zero (Zero harm to people, community and environment)
Read More
Our Experience
All of our accomplishments throughout Petrosea's journey are a tangible manifestation of our various innovations to continuously improve and grow sustainably