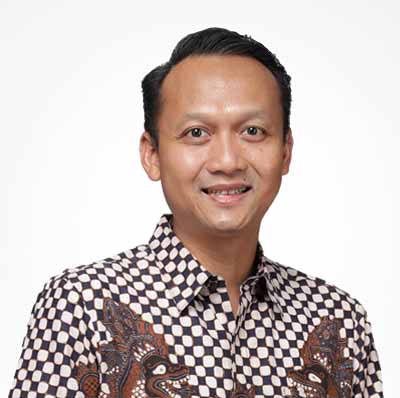 Anto Broto
Corporate Secretary
---
Indonesian citizen, 51 years old, he was appointed Corporate Secretary effective September 2014 in accordance with the Circular Resolution of the Board of Directors in lieu of the Meeting of the Board of Directors of Petrosea.
Previously, he worked at PT Indika Energy Tbk since 2009 with his last position as Investor Relations Senior Manager, Director of PT Tavesco International and Vice President of Finance of PT Tason Holding (2005-2009), and Director of Finance of PT Calmusindo Energy Services (2003-2005). He started his career at PT Syahrir Securities in 1995 with his last position as Director of Finance. Throughout his career, he obtained several licenses in the field of capital market.
He earned his Master of Management from Universitas Prasetya Mulya (2021) and Bachelor in Economics & Accounting from the University of Indonesia (1995).