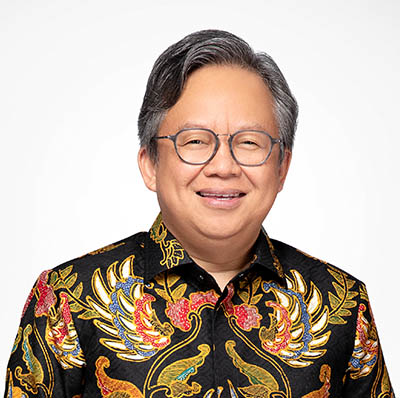 Sumantri Suwarno
Member
---
Indonesian citizen, 46 years old, was reappointed as Member of the Project & Investment Committee based on the Circular Resolution in Lieu of the Meeting of the Board of Commissioners of Petrosea in March 2023.
He also serves as Independent Commissioner of PT BRI Multifinance (2020 until now) and Commissioner of PT Sirius Surya Sentosa (2019 until now).
Previously, he served as Commissioner of PT. IPC Terminal Petikemas (2019-2020), Advisor of PT Usahatama Mandiri Nusantara (2015-2020), Finance Director of PT Sarana Patra Hulu Cepu (BUMD Propinsi Jawa Tengah) (2012-2014) and Chief Corporate Officer PT Karya Bumi Baratama (2012-2014).
He earned his Bachelor of Economics from the University of Indonesia in 2002.